Igniting Innovative Minds Globally
KL Education International School Malaysia
As a thriving community of global learners our curriculum is founded upon the renowned Cambridge Assessment International Education pathway, our programs inspire young minds to dream big and aim high. We enrich our program to extend beyond the experience of education at international schools.
Learning at Mutiara International Grammar School Ampang comprises a spectrum of extracurricular activities that keeps education interesting and exciting. From sports to arts, clubs to community initiatives — our students explore their interests while building lifelong skills and friendships in diverse cultures.
As one of the most affordable international schools in KL, students will experience, and benefit from education in a state-of-the-art facility combined with experienced teachers. Our school is proud to have matured and developed for over 26 years on the campus. Our modern classrooms, well-equipped labs, and expansive library provide great opportunities for our students to achieve their full potential.
"From Rubber Research Labs to Innovative Learning Spaces Today"
Mutiara International Grammar School started from humble beginnings. The hastily refurbished offices and research laboratories of the "Rubber Research Institute" have evolved into inspiring learning spaces to challenge young minds. For over 22 years, Mutiara continues to be a provider of a quality education, continuing the journey of discovery and expanding knowledge, scientific inquiry, and the tradition of building excellence and character.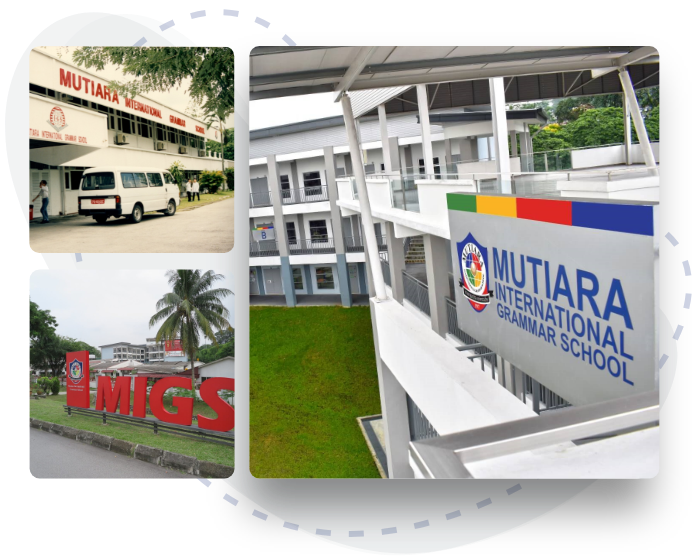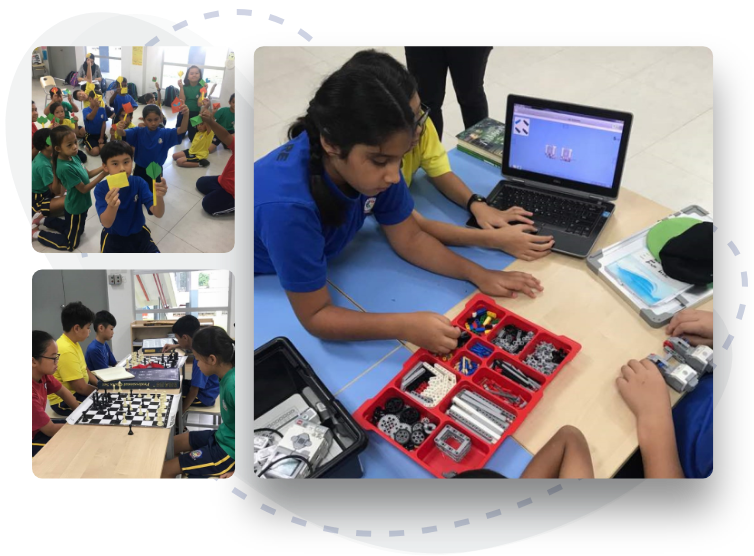 "We Make Learning an Enriching Experience"
Student success is built upon the foundation of understanding their unique educational needs. At Mutiara International Grammar School, our edge is in understanding the diverse learning styles and individual needs of our students. We align with the Cambridge Assessment International Education to transform our students into passionate lifelong learners skilled for future education and global career challenges.
Our Extra Curricular
Approach.
"Keep it Exciting with Extra Curricular Activities"
Mutiara International Grammar School students will actively indulge in extra-curricular activities, finding something that they enjoy to enrich their learning experiences beyond traditional learning spaces.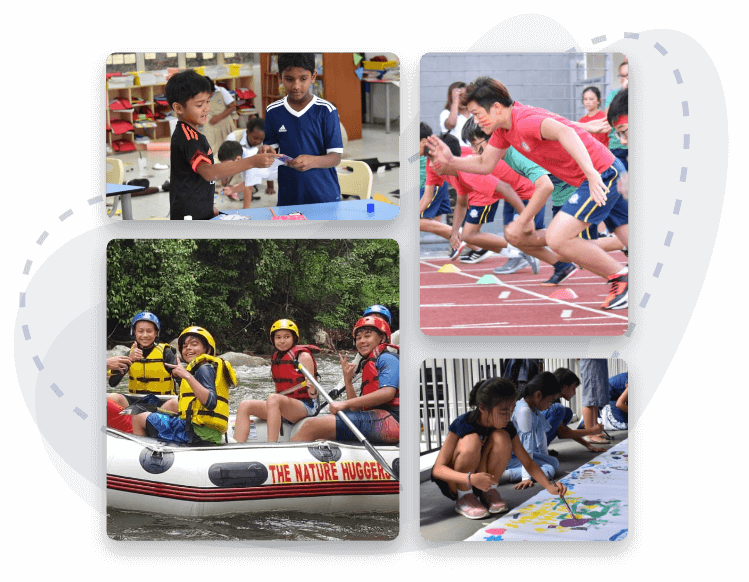 "Quality Education, Affordable International Education School in KL, Ampang, & Klang Valley"
Here, diversity and inclusivity define us. We are proud to host a diverse international student body in a close-knit classroom that embraces the rich tapestry of cultures and ideas.
Our commitment to inclusivity begins at the very foundation of education, with our kindergarten international school in Malaysia. As students progress through our programs , they find that our nurturing environment extends to our international primary school, shaping our students' outlook with a global perspective. As a school offering education form Kindergarten to pre university qualifications, the student journey continues seamlessly, culminating in our esteemed international high school in Kuala Lumpur, where students graduate as confident, well-rounded individuals — well prepared to embrace future opportunities and overcome challenges.
If you are ready to venture on a journey of knowledge, culture, and personal growth, connect with us today for more information.

students scored straight *A - A
*Higher than global average IGCSE result of student in the range of A* - C
From our Students and Parents.
"I love the fact that the school has helped my child to embrace responsibilities around the home."​

"Everyday my kids are always very excited to go to school. They can't wait to know what's going to happen on the next school day. They love it."​
"I am amazed at how much my children are learning. They are more independent and also developing leadership skills."
"My favorite part of the school is the fact that there so many activities to do apart from studying in the class.​"

"Even though the community is really small, it makes us really close, and work together as a team."

"Every morning I can't wait to go to school and meet my friends and teachers!"​

Explore Our Recent
School Activities