Principal's Welcome Message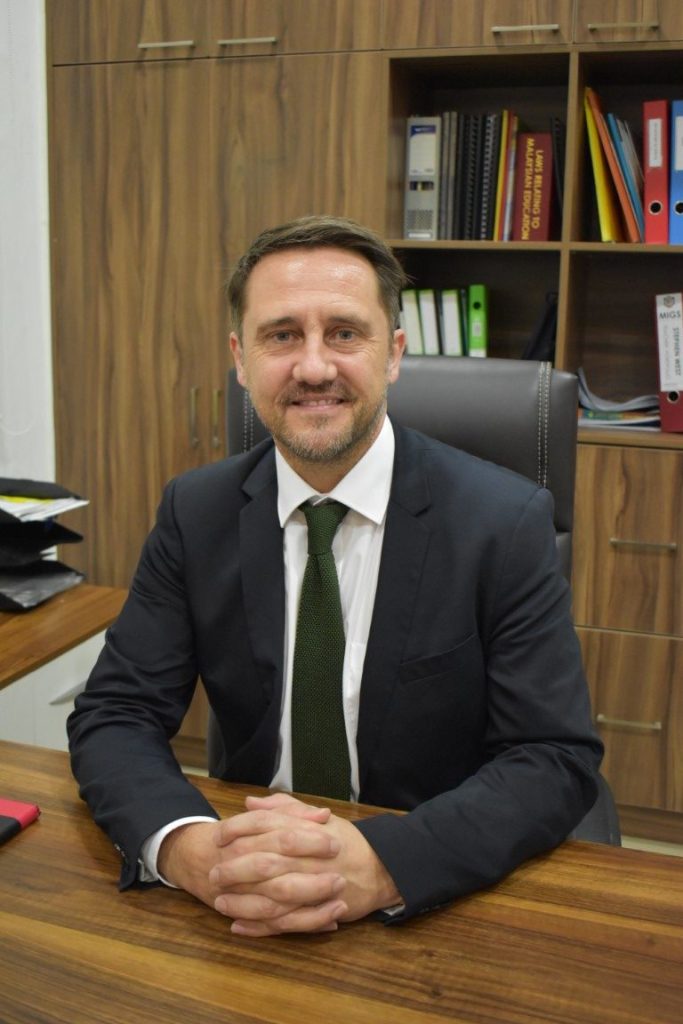 A very warm welcome to Mutiara International Grammar School, Kuala Lumpur, a school with purpose, commitment and a clear vision to; discover potential; develop intellectual curiosity; encourage innovation; and sustain a commitment to academic excellence.
Providing clear opportunities for our students to discover, explore and develop their talents in a friendly and supportive atmosphere and developing a broader awareness of the world in which they live, are all key elements of our school.
Learning to care and respecting differences are fundamental qualities, we understand how much our students gain from going to school with peers from around the world and in a supportive international community. The values and life skills that they learn here at the school, alongside the academic rigor and our proven pathways to further studies, are vital for future success. 
Mutiara International Grammar School possesses truly great potential; I am extremely enthusiastic about the continued progress of the school.  I am ambitious about what we can achieve together as a community, providing the greatest opportunities for our students to learn and succeed in all areas of school life.
All of our teachers and staff are involved in the life of the school. Working collaboratively, we can ensure students enjoy school and develop the skills and knowledge they need to build successful, enjoyable experiences that we can celebrate together.
I continue to encourage all our students to take every opportunity, accept every challenge, build firm and lasting friendships, be engaged in their education, believe in themselves and to achieve their full potential in all their endeavors.
Please do not hesitate to contact us should you wish to know more about Mutiara International Grammar School. I look forward to meeting you in person and accompanying you for a tour of the school whenever you have time.
Warm regards,
Mr. John P Birch
Principal
@MIGSKL #migskl