English as an Additional Language (EAL)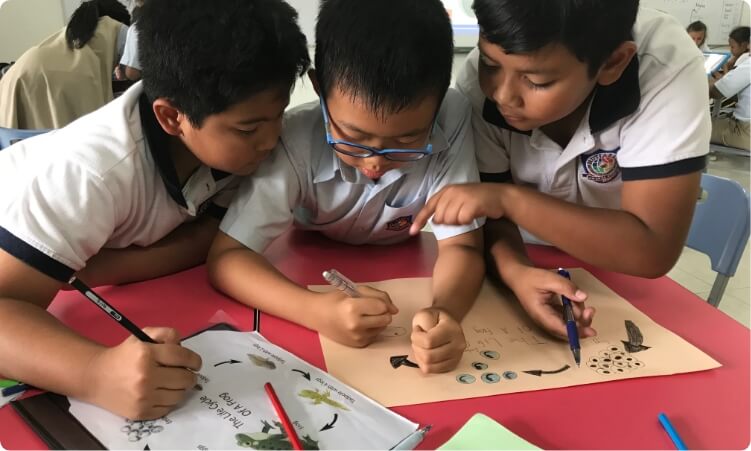 Proficiency in English is essential to a student's academic success at Mutiara. The English as an Additional Language (EAL) Programme was created to address issues with student's English Language proficiency. Our mission statement of Discovering Potential, Respecting Differences, and Learning to Care reflects our commitment to inclusive and essential education with an EAL programme without additional cost.
The main goal of this program is to provide specific and direct support to students whose current English language proficiency (EAL learners) presents a barrier in learning, and assist them in reaching their full potential. It is our belief that EAL learners can succeed in an English mainstream education to varying degrees if they are provided with concurrent additional language support. 
Through the EAL programme, Mutiara hopes to enhance the educational experiences of EAL learners who face the challenge of adapting to a new country and educational system while learning a new language and ultimately exceed the academic demands of school.  
EAL learners are individually assessed and placed into groups as Beginner, Intermediate and Advanced learners to ensure that the requisite level of support is provided via pull-out sessions or in-class support. The withdrawal or pull-out session is given to help the EAL learners understand the lesson in the English mainstream class either through advanced or remedial teaching aside from the English lessons to remedy their specific weaknesses in their English skills. It also aims to help EAL learners boost their self-confidence by making learning fun. On the other hand, in-class support is provided to assist them with their tasks in the class, especially for the high-need EAL learners. 
For further information regarding the English as an Additional Language (EAL) programme, please contact our School Support Coordinator by phone at (+6) 03-43521452.