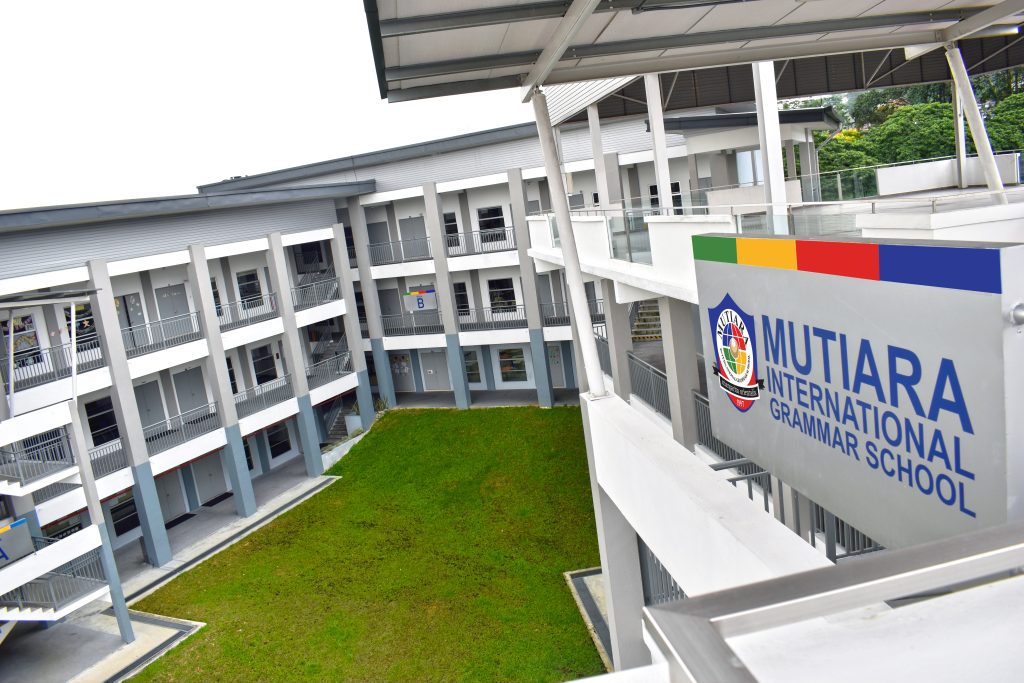 Mutiara International Grammar School (Mutiara) is an educational institution that strives to deliver a quality learning experience to students from Reception to the culmination of their IGCSE examinations. Mutiara students will gain an education in a distinctive, friendly family atmosphere, and will have fond memories of their schooling that will last a lifetime.  Our School boasts a student body of over 300, representing 25 nationalities as a part of a unique community where a world-class education does not overshadow the unique needs of the individual.
From the humble beginnings of formal education in the United Kingdom, a Grammar School was an institution of learning that was set apart from other institutions of learning for the Elite of society, offering the finest education and opportunities. This is the foundation upon which Mutiara International Grammar School was established.  We proudly adopted "Grammar School" as a part of the name of our institution of learning, as a sign of our commitment to provide the best in education and opportunity for all our students.
"Mutiara," in Bahasa Malaysia, refers to the pearl. The humblest of gemstones begins in the shell of an oyster. From the bottom of the sea, years will pass as the speck of substance begins to grow, acquiring layer upon layer that will develop a delicate, almost fragile luster that belies a hidden inner strength and hardness. Thus, the pearl is born. Mutiara International Grammar School believes that all children have the potential to develop in to knowledgeable and skilled with the self-confidence to over the challenges of tomorrow, today. Our School is the oyster, and our students are the pearls who will graduate as confident, capable lifelong learners ready to take on the world. Thus, the motto of our School, which adorns our crest, "margarita orientalis," the "Pearl of the East."
Academic rigor and success are among the core tenants of Mutiara. Our School also places a strong emphasis upon giving our students a holistic well-rounded education. Mutiara International Grammar School firmly believes that the personal growth of our students includes emotional, social and soft skill development. This is encouraged through student involvement in a wide range of sports, outdoor activities, and Co-Curricular Activities.
The Board of Directors at Mutiara plays a crucial role in the community of the School. As the overseers, their primary responsibility is to make strategic decisions to ensure that all obligations are met. The most important obligation is neither financial, nor legal, but to continue to provide a quality education that will ensure the continued success of all Mutiara International Grammar School students. This is the primary driver that motivates for the continued improvement and growth of our School.