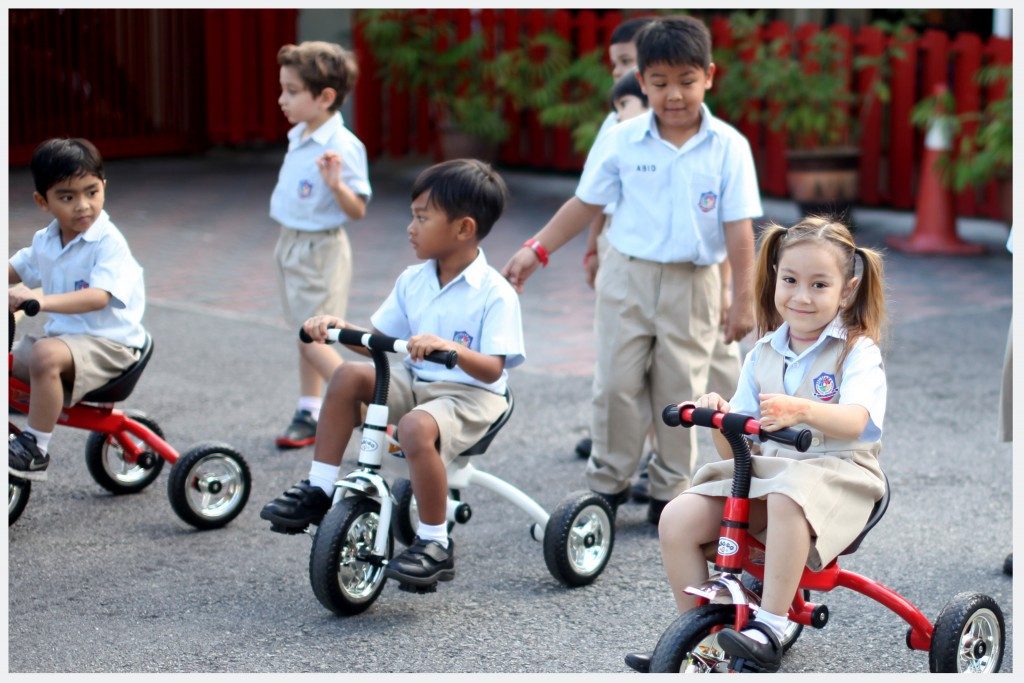 Mutiara International Grammar School understands the need for students to feel comfortable in the classroom. Their first learning environment is a defining moment in the life of any child. This is when your child is introduced to the environment that will teach them how to learn, how to focus on activities and form social connections. Your child's experiences at this stage are the foundation for their future.
This is why we chose to incorporate best practices from the Early Years Foundational Stage (EYFS) Curriculum infused with Reggio Emilio approach of student-centered, self-directed learning, and play-based with Montessori learning skills. Under this approach, students go through a range of exciting, stimulating and challenging themes and topics taught through seven areas of learning.
The teaching and learning approach in Early Years is built around interactivity. Students are encouraged to be themselves and make decisions based on their motivation to learn. The focus is on mental, physical and social development to ensure a familiarity with our school setting that will make them effective learners.
To support and extend the students' development, we integrate outdoor education with the learning areas. Students go on field trips every term and put together an annual assembly that showcases their growing confidence and skills.
Students in Early Years will move on to the Cambridge International Primary curriculum  in Year 1 of the Junior School.