After 22 years,  Mutiara International Grammar School continues to provide quality international education in Ampang, Kuala Lumpur.
Our success is rooted in our belief that students have diverse learning styles and individual needs. By offering a curriculum that combines academic excellence with co-curricular activities such as sports, arts, music, and excursions, we strive to provide a well-rounded experience to our students and guide them towards realizing their true potential.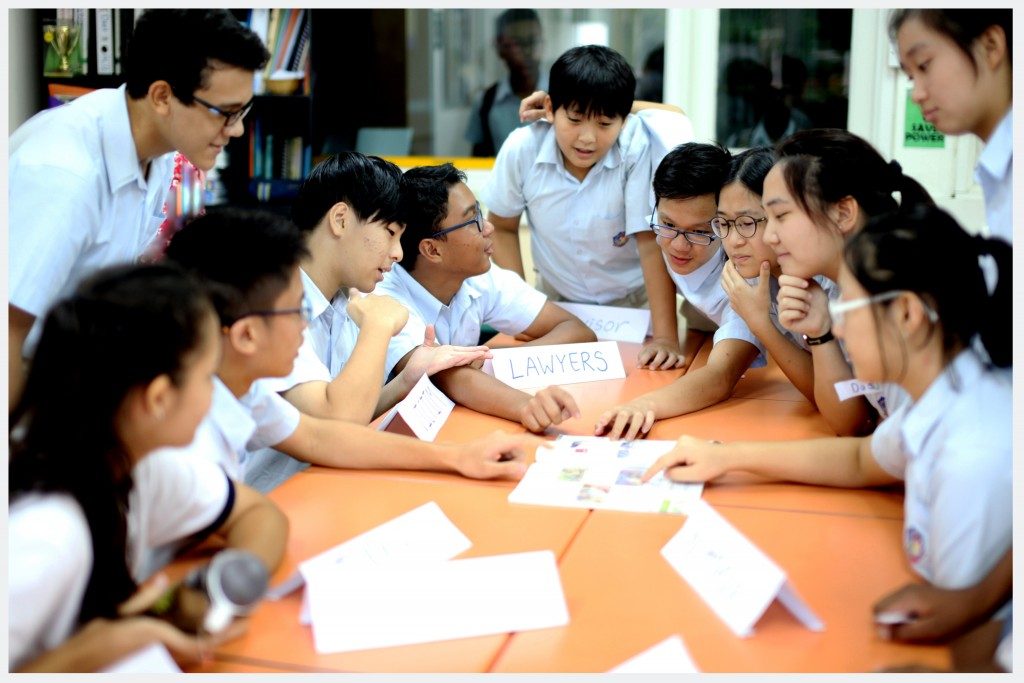 There are three levels of study at Mutiara International Grammar School:
Junior School: Early Years for students aged 3 to 5.

Junior School: Primary for students aged 5 to 11.

Senior School for students aged 11 to 16.
Our medium of instruction is English. Mutiara International Grammar School also offers additional languages courses that also include an appreciation of related social and cultural issues. This creates a vibrant course of study for Mutiara students in an academically stimulating environment.
International Curriculum
Mutiara International Grammar School adopted the Cambridge Assessment International Education (CAIE) as the basis for its curriculum.  It is the curriculum followed in many UK-curriculum inspired international schools and provides students with an education of equal caliber. It lays a strong foundation for the learners' personal development while empowering them with strong academic depth. Our planning incorporates modern educational practices and schooling strategies that facilitate the present requirements of the 2014 English National Curriculum, challenging and preparing the learners for excellence and value-added life long learning. The syllabus places an emphasis on core subjects such as English, Mathematics, and Science which are essential to students' development. 
Consistent scope of learning is included to ensure that in the event that a student is transferring schools, they will be able to continue with minimal disruption to their education. The curriculum at MIGS is divided into an early years foundational stage and four key stages.
| KEY STAGE | AGES | YEAR GROUP(S) | SCHOOL GROUP |
| --- | --- | --- | --- |
| Early Years Foundational Stage | 3-5 | Nursery and Reception | Junior School |
| Key Stage 1 | 5-7 | Years 1 & 2 | Junior School |
| Key Stage 2 | 7-11 | Years 3 - 6 | Junior School |
| Key Stage 3 | 11-14 | Years 7 - 9 | Senior School |
| Key Stage 4 | 14-16 | Years 10 & 11 | Senior School |
Assessment and Reporting
Mutiara International Grammar School teachers apply a variety of classroom assessment techniques drawn from the Cambridge Assessment International Education.  These strategies include the use of examinations, practicals, oral assessments, project-based and coursework throughout the academic year. This provides a constant report on students academic progress which is readily available to teachers, parents, and students.  Formal assessments are conducted at the end of each key stage and student performance is benchmarked against international standards to present an accurate measure of their performance. The Junior school-wide assessment and coursework practices adopt an integrated and comprehensive assessment structure that focuses on a 60% formative (assessment for learning) and 40% summative progressive evaluation (assessment of learning). 
High Expectations
Mutiara International Grammar School focuses on having high overall student performance in both academic and co-curricular activities. At the start of every academic year, we outline the expected levels of achievement from each student and monitor their performance throughout the year. In addition to the development of academic skills and competencies, the curriculum places a strong emphasis on critical thinking, inquiry, exploration, creativity and practical involvement. Students develop their self-confidence and become active, lifelong learners eager to discover the world.
Global Recognition
The Cambridge International Education is held in high esteem throughout the world in international education. Students are assured of a broad and balanced education which is applied in over 150 countries. The structured framework in place makes it possible for students to transition seamlessly from Mutiara to another school in the world, and grants acceptance into the A-Level Programme, the International Baccalaureate Diploma, and top universities worldwide. Mutiara Cambridge Pathway students have the chance to acquire the knowledge and skills they need to achieve at school, university and beyond.