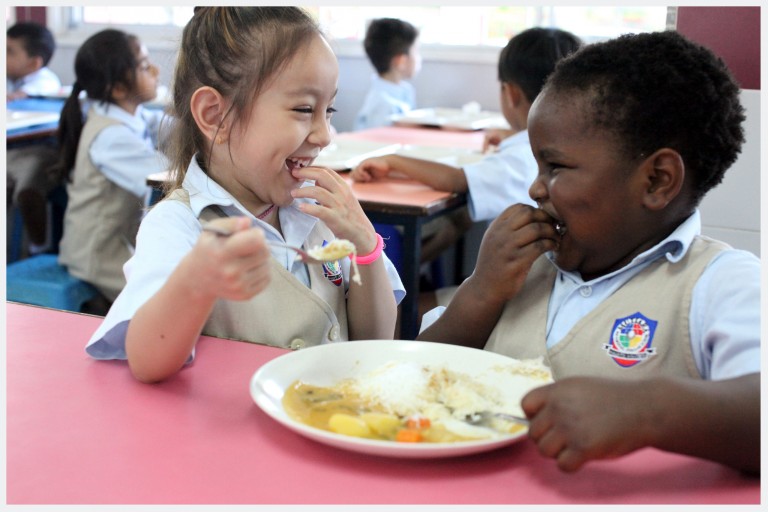 Meals during morning break and lunch are available to all students which is included in the school fees. On days when additional school sponsored or Co-Curricular Activities are held in school, snacks and drinks will be provided for students before the next course of activities.
Our goal is to produce healthy, nutritious and wholesome fare enjoyed by every student. The food that we serve adheres to the recommended dietary requirements and consist of a balanced serving of the five food groups to provide all of the nutrients, vitamins, and minerals essential for a healthy human body. 
We vary the menu daily to include popular Asian fare, much-loved Western cuisine, and vegetarian dining options. As a celebration of cultural and religious diversity at MIGS, we ensure that all food prepared is halal and bovine-free.
Our dining hall caters for up to 200 students in a single meal service. Meal times are spread out to avoid overcrowding in the cafeteria and to ensure that food is prepared following rigorous hygiene and quality standards.
Available food items may vary depending on availability of fresh ingredients. 
Please refer to the menu for SEPTEMBER 2023