MIGS Academic Scholarships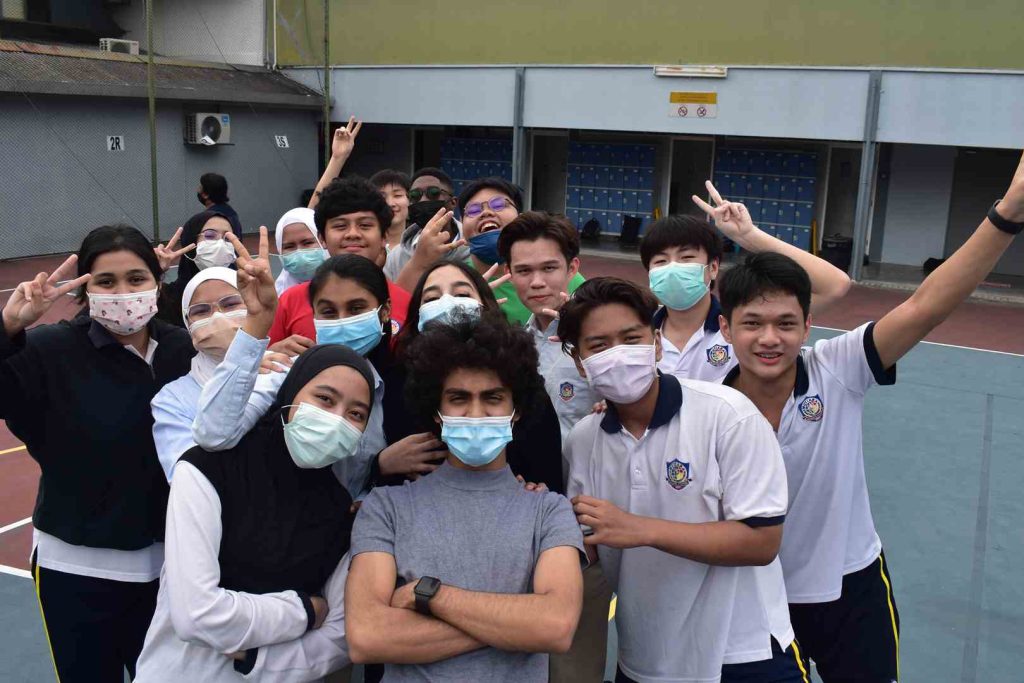 Since its establishment, Mutiara has taken great pride in watching many of its students learn and grow into well rounded individuals, who move on to higher education and successful careers.
Mutiara welcomes both new and continuing students who are high achievers to apply for scholarships and study awards.
Mutiara is offering a limited number of academic scholarships for prospective and existing students of the school in the following year groups and categories: –
Current year group Eligible for Scholarship Assessment

Year Group to enter for Academic Year 2023-2024

Number of scholarships available

Details

Duration of the Scholarship

Group 1

Year 8

YEAR 9

3 External Candidates

1 Internal Candidate*

A 25% discount applied to the published tuition fee

Provided that academic grades are maintained the scholarship will last until the end of Year 11 (3 Years)

Group 2

Year 9

YEAR 10

2 External Candidates

2 Internal Candidates**

A 25% discount applied to the published tuition fee

Provided that academic grades are maintained the scholarship will last until the end of Year 11 (2 Years)

Group 3

Year 10

YEAR 11

1 External Candidate

1 Internal Candidate**

A 25% discount applied to the published tuition fee

Provided that academic grades are maintained the scholarship will last until the end of Year 11 (1 Year)
Based on scholarship test and school reports *
Based on CIE Checkpoint and school reports**
 General Eligibility for a MIGS Scholarship
High academic achievement
English fluency
Active participation in co-curricular activities including sports, performing arts, clubs and societies
Good communication skills and leadership attributes
Scholarships are only applicable to self-paying parents
General Application information 
Scholarship applications for the Academic Year 2023/2024 are now open. The application deadline is 16th March 2023 (Thursday).
Explanations of each scholarship programme; the application process, benefits and expectations, are detailed in this handout.
Internal applications are welcome for consideration by the Scholarship Committee, all scholarship applicants must be registered students of Mutiara International Grammar School.
Your application will be forwarded to the Scholarship Committee for consideration.
The decisions of the Scholarship Committee will be announced by 20th March 2023 (Monday). Please note that all  decisions are not subject to appeals.
If you should have any additional queries please do not hesitate to contact us via info@migs.edu.my or call us at +603 4252 1452
Applications procedure for current MIGS and new students
New students are required to submit a Mutiara Student Application Form and pay the Student Application Fee (if applicable).
Please complete a Mutiara Student Application Form and attach certified copies of your academic results transcript including :-

Two Letters of Recommendation, one each from: –

Homeroom/Form Tutor
Current School Principal

Submit a Curriculum Vitae indicating academic achievement, extra-curricular activities including athletics, arts, or others and community/social work.
Applicants may be required to attend an interview with the MIGS School Scholarship Committee/ MIGS Principal.
Late applications unfortunately will not be considered for selection.
Scholarship Terms and Conditions
As scholarship awards are limited and competitive, only candidates who meet the minimum criteria specified in this brochure are eligible to apply for the Scholarship Committee's due consideration.
Meeting the minimum criteria does not automatically guarantee the applicant a scholarship.
Students are only entitled to one scholarship (whichever is higher) and cannot combine multiple scholarships.
All scholarships are on a First Come, First Served Basis. Scholarships cannot be deferred, even if a student is offered a deferred placement.
Applicants are required to pay all administration fees, course fees and external fees (if any) pending the school's decision.
For programmes where course fees are charged by the year (linear programme), the total scholarship amount will go towards payment of tuition fees payable to MIGS. There is no cash equivalent available.  
MIGS reserves the right to revoke any scholarship due to reduced academic performance, withdrawal from a programme before completion and / or non-compliance with MIGS Rules and Regulations or other Terms & Conditions of the scholarship. The recipient may be required to repay the scholarship amount used upon revocation.
Scholarships may differ from intake to intake. Students are advised to submit their application before the stipulated deadline.
All scholarship applicants will be evaluated and short-listed by the Scholarship Committee of Mutiara International Grammar School. Mutiara's Scholarship Committee reserves the right to revise the criteria from time to time without prior notice. The decision of the Scholarship Committee is final.
Maintaining the Scholarship Award 
As the MIGS scholarship can last up to three years (in the case of a Group 1 scholarship) students must maintain a level of academic performance and conduct for the duration of the scholarship. 
Academic performances will be reviewed as end of term assessments each Academic Year.
Student conduct will be reviewed on a continuous basis. 
Please submit scholarships applications to scholarships@migs.edu.my